About Us
Principal Profile
Wayne R. Meyers, CPA opened his tax and consulting practice in September 2005. He has a Bachelor's Degree with majors in Accounting and Business Management. He has worked within a CPA practice since 1993 and was licensed as a Nebraska CPA in 1995. His 25 plus years of experience in accounting, tax, and small business consulting in various industries, including healthcare, construction, automotive, veterinarian, farming, ranching, legal, and retail, has helped him become a well-rounded tax and business advisor for his clients. He loves the entrepreneurial spirit, the courage and dedication it takes to overcome challenges, and the ability to plan for and put in place actions to accomplish individual and business goals and succeed. Most of all, he enjoys and has a passion for helping his small business clients get started, grow, and prosper.
Memberships:
Nebraska Society of Certified Public Accountants
American Institute of Certified Public Accountants
— Tax Section Member
— Forensic and Valuation Section Member
— Private Companies Practice Section - Firm Member
Association of Certified Fraud Examiners - Associate Member
Heartland Chapter ACFE - Associate Member
Related Non-CPA Affiliate:
Accounting Values, LLC
Owner — Tina M. M. Meyers
Bachelor's Degree with majors in Accounting and Business Administration
Member — American Institute of Professional Bookkeepers
Our company specializes in accounting and tax preparation services for a wide variety of clients. We specialize in: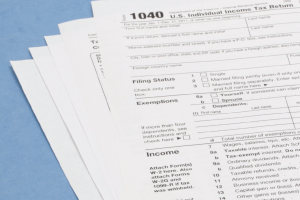 Tax return filing and tax planning for individuals
Partnerships & S Corporate tax return filing

Annual participation in Continuing Professional Education courses offered by local chapters of national accounting and tax associations keeps our firm on the leading edge of ever-changing tax laws and accounting methods.
Computerized offices and internet access ensures clients accurate, efficient, state-of-the-art service at a competitive price.

Visit the Services area of our site to learn more about the many accounting and tax services available to individuals and businesses.

Visit the Contact Us page for information regarding how to reach us via telephone, fax, e-mail or mail.

Feel free to contact the office anytime. We're here to help.